Malapascua, stormy weather on Bounty Beach. Big waves are rolling
These foto´s are from Klaus , Germany. He made them during his holiday on July 2001 Malapascua Bounty Beach.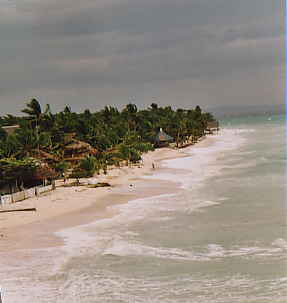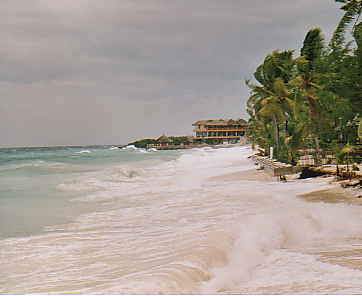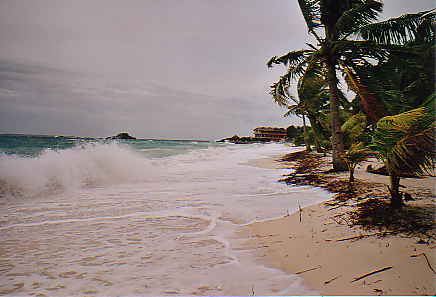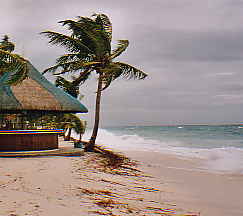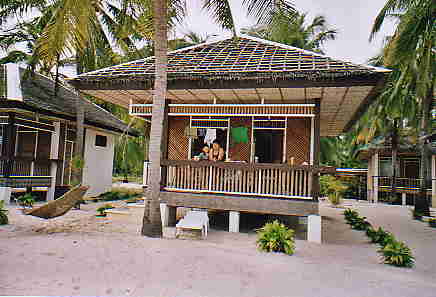 a heavy storm we had right here on Malapascua. Stormy Season is starting. But we had fun.
Cottage Cocobana Bounty Beach. Later they changed and had rooms in Blue Coral Beach Resort, you dont need a Aircon there because you always have some wind on the cliffs.
Blue Coral Beach Resort: big waves hit the bar-restaurant.

Visayan Sea, Cebu, Philippines,