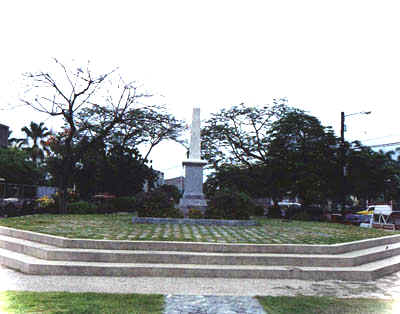 PLAZA HAMABAR. One of the more praise project of the Cebu City Government during Mayor Alvin B. Garcia's administration is the renovation and beautification of Plaza Hamabar, once an eyesore now a tourist attraction.
Initiated by Cebu's First Lady Ninette Garcia, the renovation and the landscaping of Plaza Hamabar located at the vicinity of Cebu Cathedral earned praise from the city's constituents and the visiting tourists alike who get the chance to visit the scenic park. Ornamental plants were planted at the center isles of Imus St., Osmeña Blvd., Bacalso Avenue, Pardo sites and other places at the Reclamation Area.
Research shows that trees are natural air conditioner, which provide the cooling effect and "eat" pollution as well, which likewise absorb harmful lead, nickel, cadmium or chromium from the air.
One among the many beautification projects of the city government, one can take pleasure in breathing and feeling fresh air as they walk and sit at the Plaza Hamabar Park strategically situated at the Heart of the City. Be one among them.